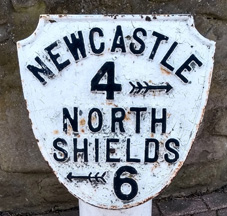 My studio has moved to a new location in North Tyneside.
I am collecting a mailing list for people interested in the new studio, my future work and open studio events, so please email me if you wish to be included on the list.
Also enquiries for restoration and conservation work.
Visitors are welcome but please email first with your enquiry before visiting, and I will give you the address and directions, many thanks.

* * *
Ordering / Enquiring Every piece of my work comes out different from firing to firing, and hence each piece is by nature unique (see glazes page for more info) If you are interested in purchasing a piece (or just wish for further information) please e-mail me, and I can let you know what pieces I have in stock, the price, and a photo, also take a look at the gallery page for a selection of items, some are for sale.
For commissions/ enquiries please email or to arrange an appointment.
Also see the Current Outlets page for where work is usually for sale.
My new studio is located in an attractive garden North of Newcastle.
My old studio in Westgate Road, Newcastle which is now Newcastle Arts Centre was once a Roman Milecastle some 1800 years ago…see the story of my discovery.